It's a less known fact that placental blood is also an abundant source of important stem cells being researched for future medical treatments. Banking placental blood in addition to cord blood with LifebankUSA:
Private cord blood banking can benefit those with a strong family history of certain diseases that harm the blood and immune system, such as leukemia and some cancers, sickle-cell anemia, and some metabolic disorders. Parents who already have a child (in a household with biological siblings) who is sick with one of these diseases have the greatest chance of finding a match with their baby's cord blood. Parents who have a family history of autism, Alzheimer's, and type 1 diabetes can benefit from cord blood. Although these diseases aren't currently treated with umbilical cord steam cells, researchers are exploring ways to treat them (and many more) with cord blood.
Private cord blood banking costs $2,000 to $3,000 for the initial fee, and around another $100 per year for storage. While that may seem like a hefty price tag, many expectant parents may see it as an investment in their child's long-term health.
There are two main types of cord blood banks: public and private. Public cord blood banks are usually nonprofit companies that store your donated cord blood for free, to be used for any sick child in another family or for research purposes, so accessing and using your own cord blood is not guaranteed. Private cord blood banks are companies that require a registration fee (plus annual storage fees) for your cord blood, but it is saved specifically for your own family, so you'll have ready access to it.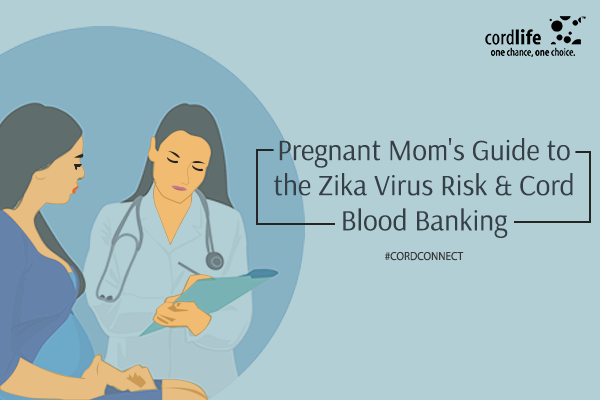 A cord blood industry report by Parent's Guide to Cord Blood Foundation found that, among developed nations, cord blood banking cost is only 2% of the annual income of those households likely to bank.
In 1989, Cryo-Cell International was founded in Oldsmar, FL, making it the oldest cord blood bank in the world. By 1992, it began to store cord blood. In addition to pursuing a wide variety of accreditations (AABB, cGMP, and ISO 1345), it was the first private cord blood bank in the U.S. to be awarded FACT accreditation. In 2017, it initiated a $100,000 Engraftment Guarantee (previously $75,000), the highest quality guarantee of any U.S. cord blood bank.
Targeted efforts should be made to recruit underserved minorities (black, Hispanic, American Indian/Alaska Native individuals) in public cord blood–banking programs to extend to them potential treatments afforded other segments of society.
Families with a history of diseases can greatly benefit from cord blood banking, as an insurance policy against possible future diseases. However, cord blood banking is expensive, can't be used to treat everything, and your child may not even need it—at private cord blood banks, most is eventually discarded. Lastly, you should be aware that if the child develops certain genetic diseases, the cord blood will have the same genetic flaws.  
Depending on the predetermined period of storage, the initial fee can range from $900 to $2100. Annual storage fees after the initial storage fee are approximately $100. It is common for storage facilities to offer prepaid plans at a discount and payment plans to help make the initial storage a more attractive option for you and your family.
AABB accredited: Some cord blood companies have received extra accreditation from the AABB, or the American Association of Blood Banks, which means they meet a certain standard of service and accuracy of work.
Tom Moore, CEO of Cord Blood Registry, the largest private cord blood banking firm, told ABC News conceded that there was no proof that the transplants worked, but added that there is strong anecdotal evidence.
Private cord blood banks store cord blood for you in case your child or someone in your immediate family needs it in the future. These private collections are owned by you and you decide how your baby's cord blood is used. There are processing and storage fees associated with private cord blood banks.
Rocha V, Wagner JE Jr, Sobocinski KA, et al. Graft-versus-host disease in children who have received a cord-blood or bone marrow transplant from an HLA-identical sibling. Eurocord and International Bone Marrow Transplant Registry Working Committee on Alternative Donor and Stem Cell Sources. N Engl J Med.2000;342 :1846– 1854
Laughlin MJ, Rizzieri DA, Smith CA, et al. Hematologic engraftment and reconstitution of immune function post unrelated placental cord blood transplant in an adult with acute lymphocytic leukemia. Leuk Res.1998;22 :215– 219
Direct-donation umbilical cord blood banks function as an amalgamation of public and private banks. Direct-donation banks collect cord blood without charging fees. In addition, they accept autogenous donations and reserve them only for the family, especially for a family whose infant has a sibling with a disorder that may be treated with umbilical cord blood stem cells (Moise, 2005).
Entz-Werle N, Suciu S, van der Werff Ten Bosch J, et al. Results of 58872 and 58921 trials in acute myeloblastic leukemia and relative value of chemotherapy vs allogeneic bone marrow transplantation in first complete remission: the EORTC Children Leukemia Group report. Leukemia.2005;19 :2072– 2081
Barker JN, Weisdorf DJ, DeFor TE, Blazar BR, Miller JS, Wagner JE. Rapid and complete donor chimerism in adult recipients of unrelated donor umbilical cord blood transplantation after reduced-intensity conditioning. Blood.2003;102 :1915– 1919
Umbilical cord blood was once thought of as a waste product. Now, years after the first successful umbilical cord blood transplant, more families seek information about whether or not to save their newborn's cord blood. Childbirth educators may be one of the main sources that an expectant family depends on to gain more knowledge about cord blood banking in order to make an informed decision. Preserving umbilical cord blood in public banks is advisable for any family; however, it is recommended that expectant families only consider private cord blood banking when they have a relative with a known disorder that is treatable by stem cell transplants. The childbirth educator is encouraged to be well versed on the topic of cord blood banking, so that as questions from class participants arise, the topic can be explored and addressed appropriately.
All cord blood is screened and tested. Whether you use a public or private bank, you'll still need to be tested for various infections (such as hepatitis and HIV). If tests come back positive for disease or infection, you will not be able to store your cord blood.
Information in this guide is general in nature and is intended for informational purposes only; it is not legal, health, investment or tax advice. ConsumerAffairs.com makes no representation as to the accuracy of the information provided and assumes no liability for any damages or loss arising from its use.
Public cord blood companies are mostly nonprofit companies that are traded publicly, and doctors can utilize matching cord blood in these banks for treating their patients, even if the blood is not their own.
Our secure facility is strengthened by bullet resistant glass, a floor load capacity that can hold 800,000 pounds (16x the standard requirements), a liquid nitrogen tank the size of a 747 jet, one of the largest back-up generators available, and temperature monitoring every 1.6 seconds.
9. Sickle cell anemia. Stem cell researchers are exploring ways to correct numerous blood disorders, including sickle cell anemia. Mice have been cured of the sometimes-deadly condition after receiving transfusions of stem cells made from their own skin cells.
CBR works with Quick International, a private courier service with 30 years of experience as the market leader in the transport of cord blood, tissue, organs, and the U.S. blood inventory. CBR offers our clients a unique "Track My Kit" system to provide progress updates as the kit containing the cord blood travels to our lab. If it gets lost or damaged while in transit with Quick International, you are covered by a $2,500 warranty.
The cord blood cell recovery data reported by CBR and others is consistently higher than the published, available data of other processing methods including PrepaCyte® and Hespan, when combined with CPD.
Insurance assisted payments: Some cord blood companies work with insurance companies that can help parents pay for cord blood processing and storage, particularly if one child in the family has an illness and might be able to benefit from cord blood use.
Thanks for your interest in BabyCenter. Our website is set up to ensure enhanced security and confidentiality by using strong encryption. Unfortunately, the browser you're using doesn't support TLS 1.1 or 1.2 – the minimum level of encryption required to access our site. To upgrade your browser or security options, please refer to your device or browser manufacturer for instructions.
After harvesting, the umbilical cord blood is taken to a cord blood bank where it will be tested to make sure that it is clear of disease and other contaminants. Before being frozen, a cryopreservant is added to the cord blood so that the stem cells are able to be frozen without damaging them, after which they are stored in a liquid nitrogen Cord Blood storage tank at –196 Celsius.
The Cord Blood Registry (CBR) is unique, because it is currently the world's largest cord blood bank, with over a half-million cord blood and cord tissue units stored to date. This is substantially more than its nearest competitor, ViaCord, which has 350,000 units stored. It was recently acquired by pharmaceutical giant, AMAG Pharmaceuticals, for $700 million in June 2015.
Recently, it was shown that umbilical cord blood contains a sufficient number of hematopoietic stem cells to be used for transplantation. More than 5500 unrelated-donor cord blood stem cell transplants for a variety of pediatric genetic,22,24–31 hematologic,22,24,25,29,32 immunologic,28 metabolic,26,27,30 and oncologic19,20,33–36 disorders have been performed to date (Table 1). The 1-year survival may be as high as 75% to 90% after sibling HLA-matched cord blood donor stem cell transplantation21,24,29 and 40% to 80% after unrelated cord blood stem cell transplantation.19,20,26,27,33,35,36 Advantages of the use of cord blood include the fact that it is readily available, carries less risk of transmission of blood-borne infectious diseases, and is transplantable across HLA barriers with diminished risk of graft-versus-host disease compared with similarly mismatched stem cells from the peripheral blood or bone marrow of related or unrelated donors.21,34,35,37 Autologous stem cells38,39 have been used for gene therapy in infants with severe combined immunodeficiency, but the appearance of T-lymphocyte leukemia in some patients has indicated the need for more basic research before additional clinical trials of gene therapy can be undertaken.
Many cord blood banks will also store cord tissue. Research around cord tissue is still in it's early stages, and while there is little known about the benefits of cord blood tissue, researchers are confident that cord tissue treatments could included repairing damaged tissue, ligaments and organs resulting from burns, ulcers or wounds.
Contact Us | Viewers & Players | Privacy Policy | Disclaimers | Accessibility | Freedom of Information Act | No Fear Act | U.S. Department of Health and Human Services | USA.gov | WhiteHouse.gov | Healthcare.gov
Your baby's newborn stem cells are transported to our banking facilities by our medical courier partner, and you can receive tracking updates. Each sample is processed and stored with great care at our laboratory in Tucson, Arizona. CBR's Quality Standard means we test every cord blood sample for specific quality metrics.
So, unfortunately, depending on where you live your overall physical and mental health will vary significantly. Of course, through the right breathing, meditations, and positive thinking we can very much improve our health too, but not many people can or are willing to do that.
Yes, if you have any sick children who could benefit from umbilical cord blood. Public banks such as Carolinas Cord Bank at Duke University and private banks such as FamilyCord in Los Angeles offer programs in which the bank will assist with cord blood processing and storage if your baby has a biological sibling with certain diseases. FamilyCord will provide free cord blood storage for one year. See a list of banks with these programs at parentsguidecordblood.org/help.php.
5. Alzheimer's disease. Likewise, embryonic stem cells may come in handy against Alzheimer's disease, a progressive and deadly disorder that degrades and kills brain cells, leading to memory loss, cognitive decline, and behavioral problems. Stem cells may give rise to new treatments or even, some say, a cure; other experts have expressed skepticism.
Public cord blood banking is free, but you give up your rights to the cord blood stem cells at the time of donation. Just like donating to a blood bank, this means your donation would be owned by the public cord blood bank and not by you. Your donated cord blood stem cells can be used for medical research or could possibly save a life through a transplant. Public cord blood banks release your child's stem cells when a good match from a registry is identified.1
Stem cells' role is critical for regenerative medicine. A stem cell is a special type of cell because it is the basis for all the other cells in our bodies. Stem cells have the ability to develop into one of many different types of cells. This process of a stem cell becoming a specific type of cell like a skin cell, blood cell or bone cell is known as differentiation. The other unique ability of stem cells is to replicate quickly. Combined, these abilities can quickly replenish different types of cells, making stem cells a driving factor or major enhancement in the healing process.
Over 95% of newborns' cord blood stem cells fall into this category. It is unfortunate that public banking is not readably available and private banking is so expensive. Some industry leaders believe that as the industry grows, banking or donating cord blood will be as common as it is uncommon today.